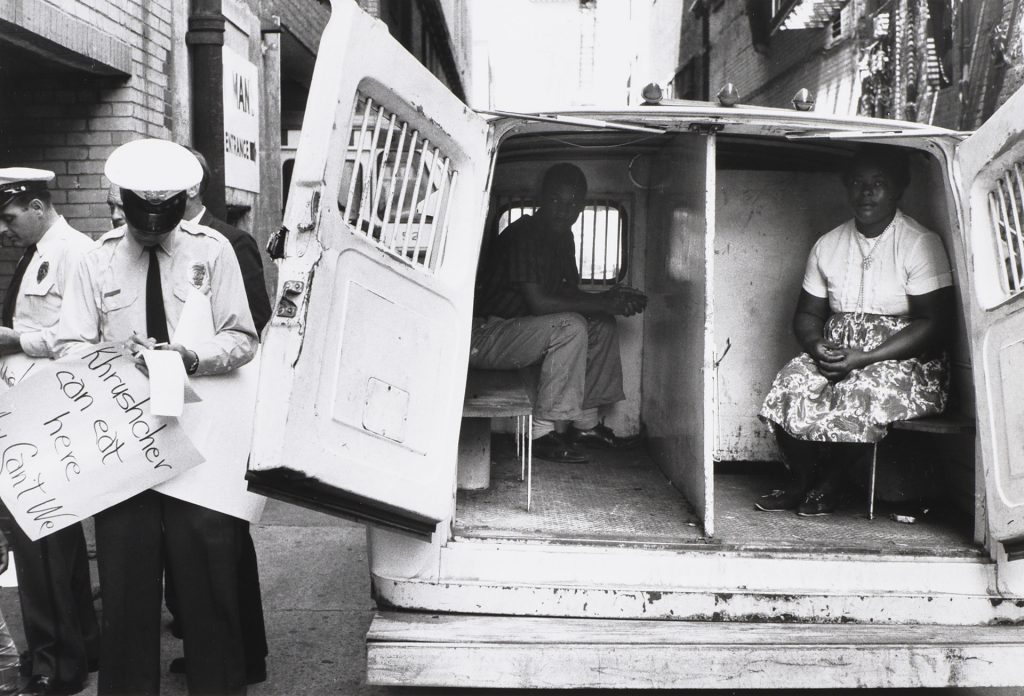 Monday, January 18, 2021, 1:00pm
Click here to register.
Contact: visitor@currier.org
In honor of the legacy of Dr. Martin Luther King, Jr., the Currier Museum of Art invites you to add your voice to a live virtual discussion about a powerful Civil Rights photograph by Bruce Davidson.
The free 30-minute adult program is part of Art conversations from home. Engagements are informal, interactive, and open to all. The January 18 session will be facilitated over Zoom by a museum educator and begins at 1:00 pm. Pre-registration is required.
The museum is committed to important conversations around social justice. We hope you'll take a look at the following recent exhibitions: